To ensure the proper functioning of your safety equipment, all Category III products must be certified by a Notified Body and inspected at least once every 12 months as laid down in European Standard EN 365 and in the product standards.
Inspection of both own brands and other manufacturers
HONOR can take care of authorized inspection of own brands as well other manufacturers for product like fall arrest blocks, lanyards, line clamping systems, rail systems, safety harnesses, descenders, rescue and evacuation devices and safety lifes. This can be done at your location or in our Service Center in Almere. In doing so, we register the safety equipment at serial number level in our automated HONOR Service Management System. You receive a digital or hard copy certificate. Handy for your registrations and at (ISO, etc.) audits! Make an appointment directly and make sure that your products remain well maintained and approved.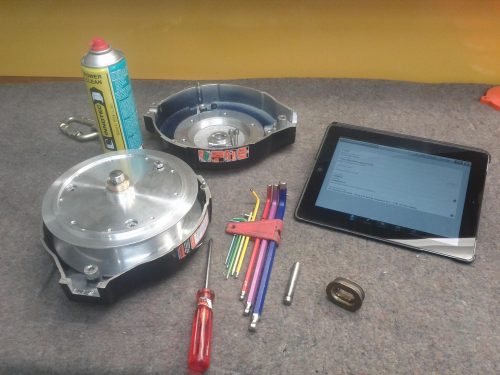 Our service team
The HONOR service team can take care of periodic inspections for personal safety equipment (PPE), for our own products as well as for products from other manufacturers. We work according to an extensive test protocol that is guaranteed in the ISO-9001 quality assurance. Inspections can be carried out at your location as well as in our own service and test department in Almere.
The test location
At our test location we have the means to test and calibrate gas detection equipment in our own calibration room. We can test protective clothing for gas tightness. We have two indoor test towers for fall protection devices, where fall protection equipment and rescue & evacuation systems can be tested both dynamically and statically. Horizontal fall protection, such as rail, line and cable systems are tested with our test installation on the outside area.
Service Management System
All safety items supplied and approved by HONOR are registered by us at serial number level so that you always have access to the current inspection status of your resources with a single phone call or e-mail.
After an inspection you will always receive a printed or digital certificate that that will be filed by us, so you can request it at any time.
Inspections and maintenance work at HONOR
Inspection and maintenance of various safety equipment from HONOR and other manufacturers;
Inspection at your location or in the test center;
Digital or paper certificate;
Registration in the Service Management System;
Inspection in accordance with EN 365 standard.